| | |
| --- | --- |
| Name | Nacho Vidal |
| Sign | Earth Horse (1978) |
| Living in | Azores islands (Portugal) |
| Occupation | Tarot consultant |
| Hobbies | Computing, sailing, ancient chinese philosophy and astrology, literature, hiking, updating this web site... |
| Contact | You can write me using this form |
It isn't easy to describe myself in few words, looking back I realize that I have done many different things during my life, and although for me it all makes sense, I guess it may look disconcerting at first...
In few words, I studied Industrial Engineering in late 90s in Spain, but as I was quite involved with Linux and Free Software I worked most of the time in the IT sector as Unix Administrator, then it got to a point when I decided to give up computing as a professional career, and began this web site with the goal in mind of trying to help other people by doing tarot readings.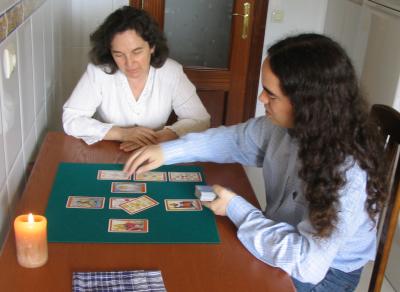 That was back in late 2004, then as the years went passing I began publishing the chinese astrology programs this website is well known for, then in 2008 moved my home and office to a sailing boat and got used to the nomadic way of life, going from one place to other according to circumstances.
In this map you can see the places I visited:
As it can be seen, since mid 2013 circumstances have made me stay in the Azores islands, a nice Portuguese archipelago in the middle of the North Atlantic, where I actually live and attend to my clients.
Believe it or not, I have learnt most of the things I know by myself, from fixing a fridge-size server to rebuild a classic boat, passing by learning several languages, sailing alone or making this website... I'm even said to be a very good cook!
If you could have a look to the main version of this website (in Spanish), you would see that my interests are very wide, ranging from history and "ancient" anime, to sailing technical articles, french literature or even karaoke lyrics, but I can't translate all of it to English, just the most representative parts: the chinese astrology programs and the tarot consultations pages.