| | | |
| --- | --- | --- |
| | In-person: consultations in Ponta Delgada (Açores - Portugal) | |
Currently I do in-person consultations at the Yin Yang clinic in Ponta Delgada, on the island of São Miguel (Azores), it's a pleasant and quiet place that invites to concentrate yourself for finding answers to the questions or problems that you may have.
This is the office where I usually do my consultations: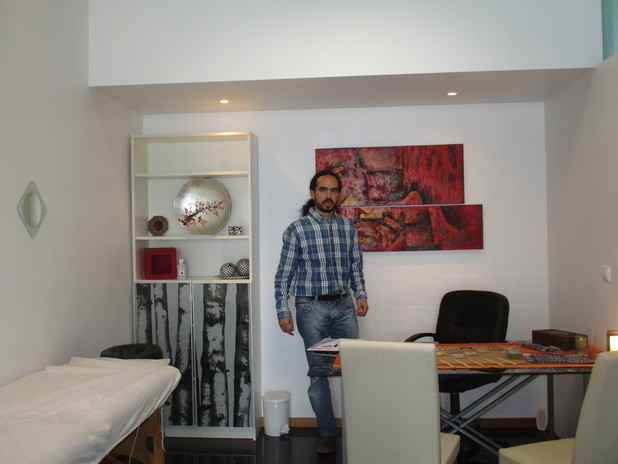 I use to adapt the consultation to the problem or situation that each person tells me about, although in the case of a first consultation I usually follow this order:
With the date, time and place of birth I look at the most important aspects of the chinese natal chart so I can get a general idea of the person's astrological trends to understand his/her problems better.

Afterwards, I usually take a hexagram from the I-Ching to get an overall idea of the situation of the person and its possible evolution.

Next I use to do several cards readings to respond in more detail to any questions you may have.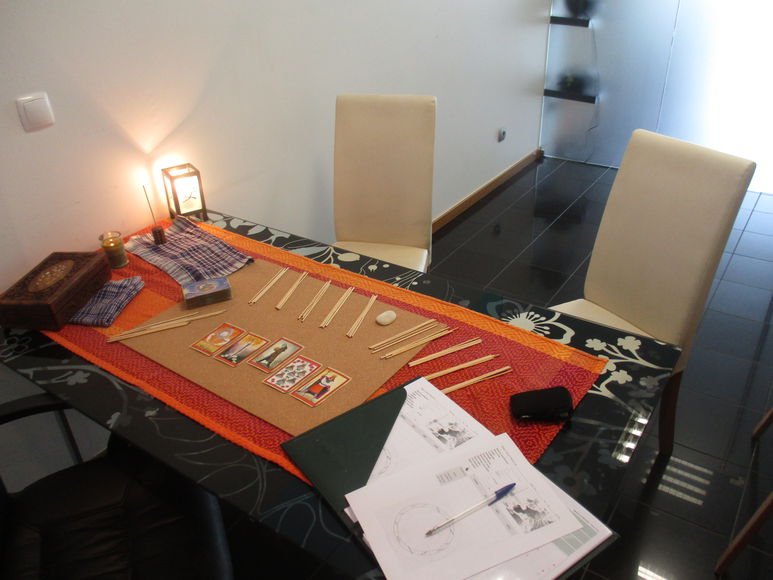 My intention is that the consultation can be helpful in the sense that the person who does it can understand his/her reality in a more complete and deep way, making the right decisions and/or adopting the most optimal short/long term strategies, for that reason there is no problem in adapting myself to whatever each person wants.
The price of the consultation is 50 €, and typically it will last around one hour, but I'm flexible to stay a little longer if it's needed and my schedule allows it.
All consultations are done from Monday to Friday, having to arrange a time and date beforehand with the Yin Yang Clinic on the following phone or email:
Clínica Yin Yang

Phone: (+351) 962 130 492

Email: clinicayinyang@gmail.com

Rua Bento José Morais, 27
(ao pé do Hiper Solmar)
9500-772 Ponta Delgada
Arquipélago dos Açores (Portugal)
Anyway, in case you have any doubt or question about the consultations, you can also
write me
or call me directly to this number: (+351) 922 293 347; I may even be able to arrange the time and date for you with the clinic.