2015 Predictions - the rooster, relaxing
This is a good year for the rooster to learn to take it easy and enjoy life in a calm and carefree way, the Wood Goat really has a way of being and living quite different from the rooster, he just works with a different rhythm and other schemes, then during 2015 roosters will have no other choice but to adapt themselves, or at least tolerate, the general tendency of things not following their schemes.
But there is enough room to get positive things, depending on the
natalchart
each rooster can fare different, so it's best to view each case with this form:
The key may be in the rooster to have a receptive attitude and willingness to adapt to the things that the Wood Goat will bring, if he can do so he can fare really well during 2015; the point of it is to be able to do things at a different rate at which he is accustomed, also he will find people and situations that at first will seem strange or too different from his way of being and thinking, but if he can leave first impressions and possible biases aside, then he will find the right path to follow.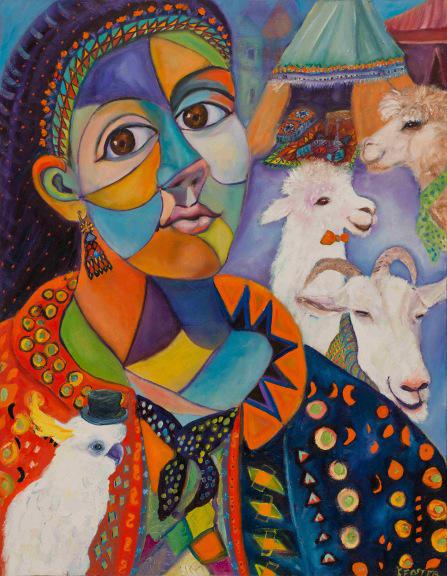 Especially roosters must avoid trying to impose their ideas and point of views in an aggressive manner and without regarding the others, although at first it may seem that doing so everything is as it should be, any time they look other way the situation will fall apart.
About work, things should be improving, to change job or find a good one is simply a matter of studying your particular situation in an unbiased manner, as trying to see it from outside, getting a clear picture of how things are and which is the optimal way to act.
The tendency is to combine the inner strength and energy of the rooster with the imagination and creativity of the goat, so roosters could get really valuable and positive things, but it's like they have to join with something or someone else, is not a good year to fight or try to achieve their goals alone; for example it might come in handy some sort of partner with whom they would complement well.
At a personal level, there are good chances of enjoying positive and happy moments, but it is essential to adopt a relaxed attitude, something as being in "holidays mode"; especially roosters have to try not to close their eyes to new things at a human level, somehow the goat year's trend is towards people or situations where one must be sensitive and show a warm heart, act more by feelings and beliefs than by purely rational criteria, so if you get to do this in a peaceful manner and enjoying it, Wood Goat's year really can be a very positive time.