The Chinese Zodiac - pig sign (1983 ±12)
Although many people find disgusting to learn that they are pigs according to Chinese Zodiac, the truth is that is the sign with the most gold heart of all the Zodiac, in fact is sadly typical that they use to be taken advantage of by other people more than anybody else, pigs are so good hearted that they attract bad people who tries to make a profit on them.
And they are very charming and easygoing people, always try to make you comfortable and adapt to you, are very fond of parties and will not mind spending their last dollars in inviting loving ones to dinner.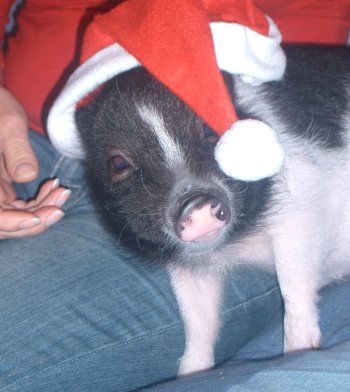 Very fond of their home, are not prone to be engaged in adventures or the like, they look for a comfortable life and avoid problems the easy way as much as they can. Some say they are lazy, and somewhat they can be, but when really wanting something they know to work very hard, is just that their motivation doesn't work like most other people.
They have also a name for spending money happily, they love to enjoy life in a material way and do all they can to buy good things to eat, to dress and to care themselves.
Some notable pigs are: Woody Allen, Dalai Lama, Steven Spielberg, Arnold Schwarzenegger, Chiang Kaishek, Alfred Hitchcock, Luciano Pavarotti, Claudia Schiffer, Ricky Martin and Henry Kissinger.